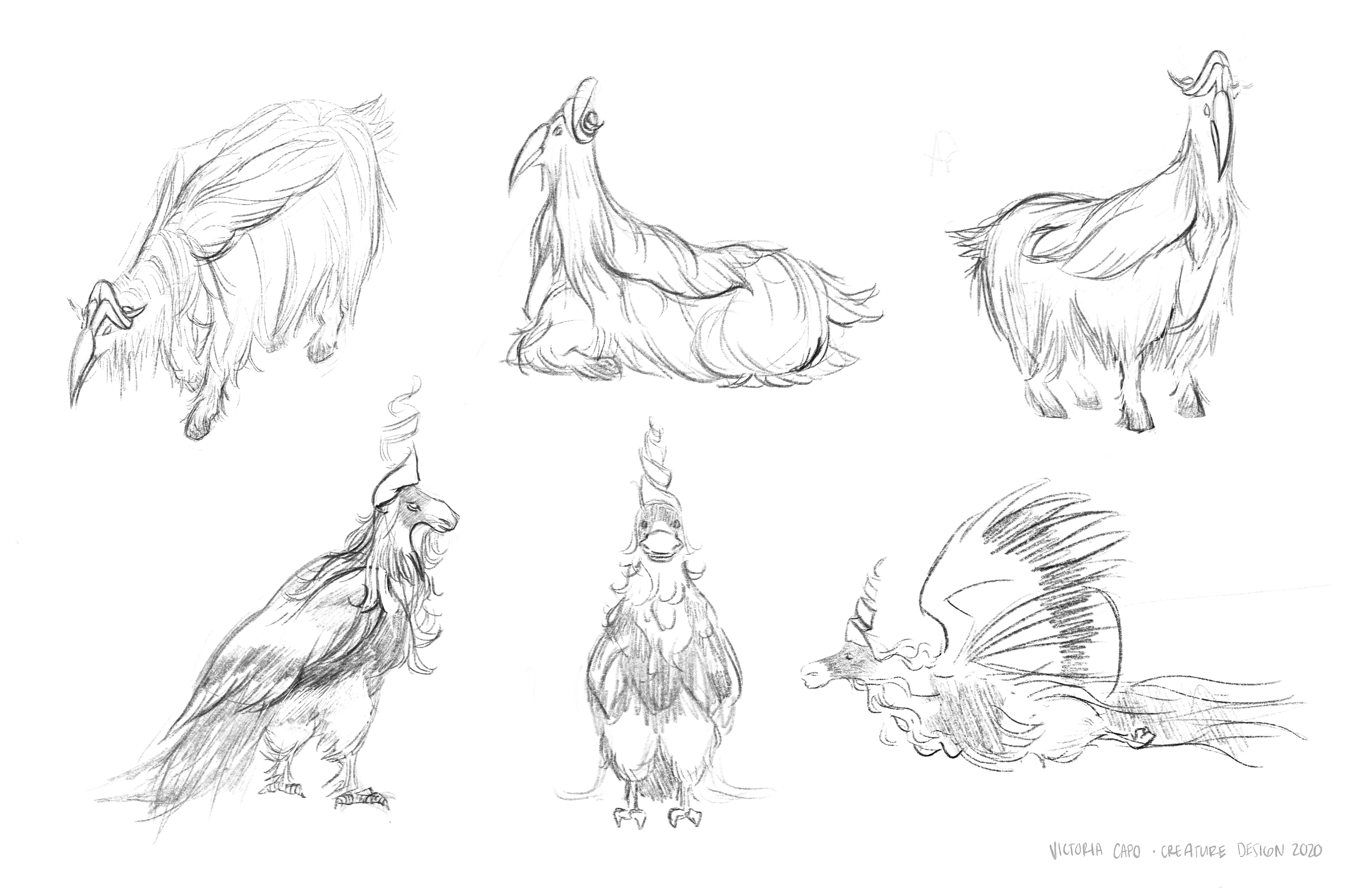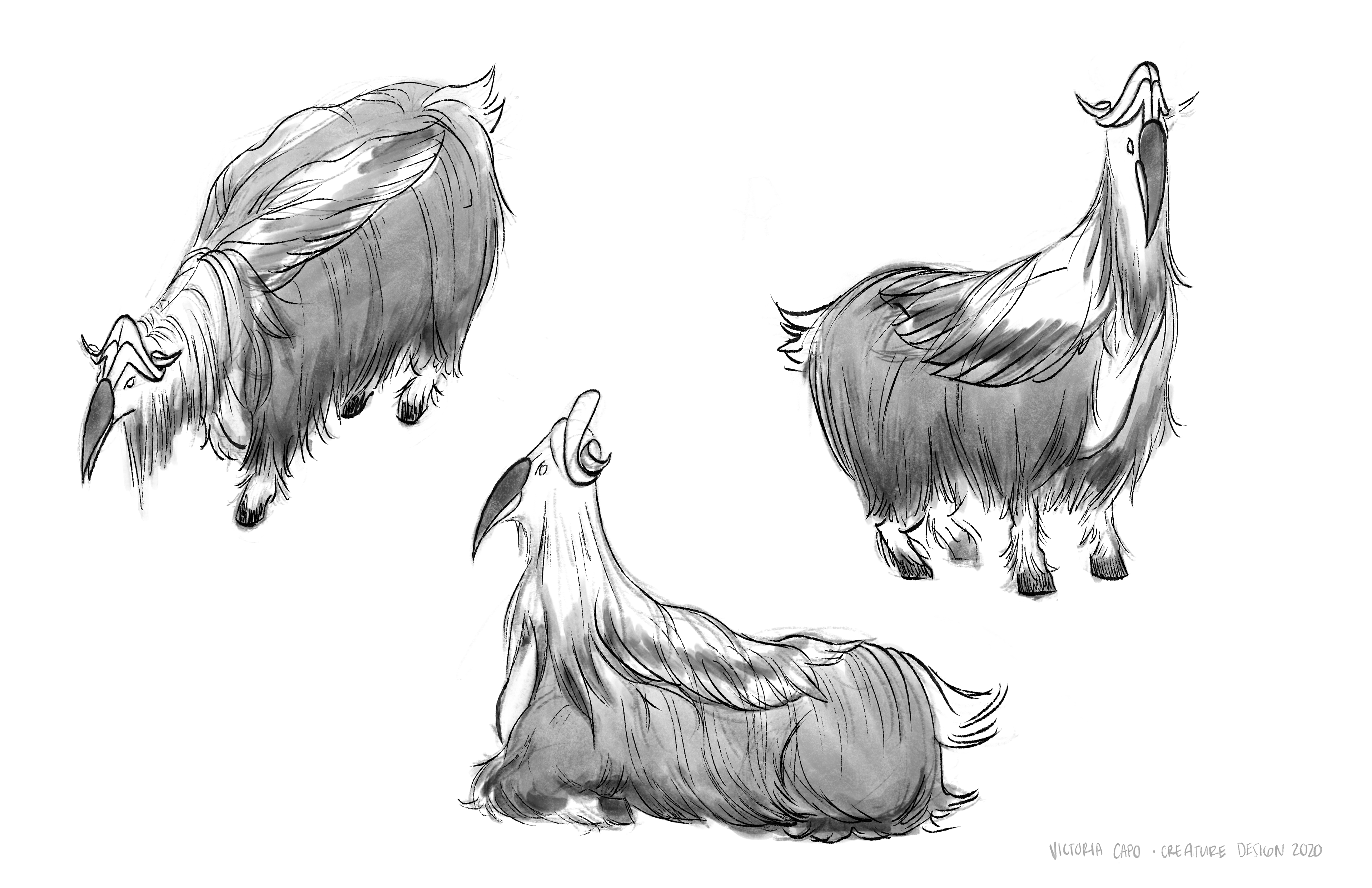 Creature design process for a hybrid of a hornbill and a markhor.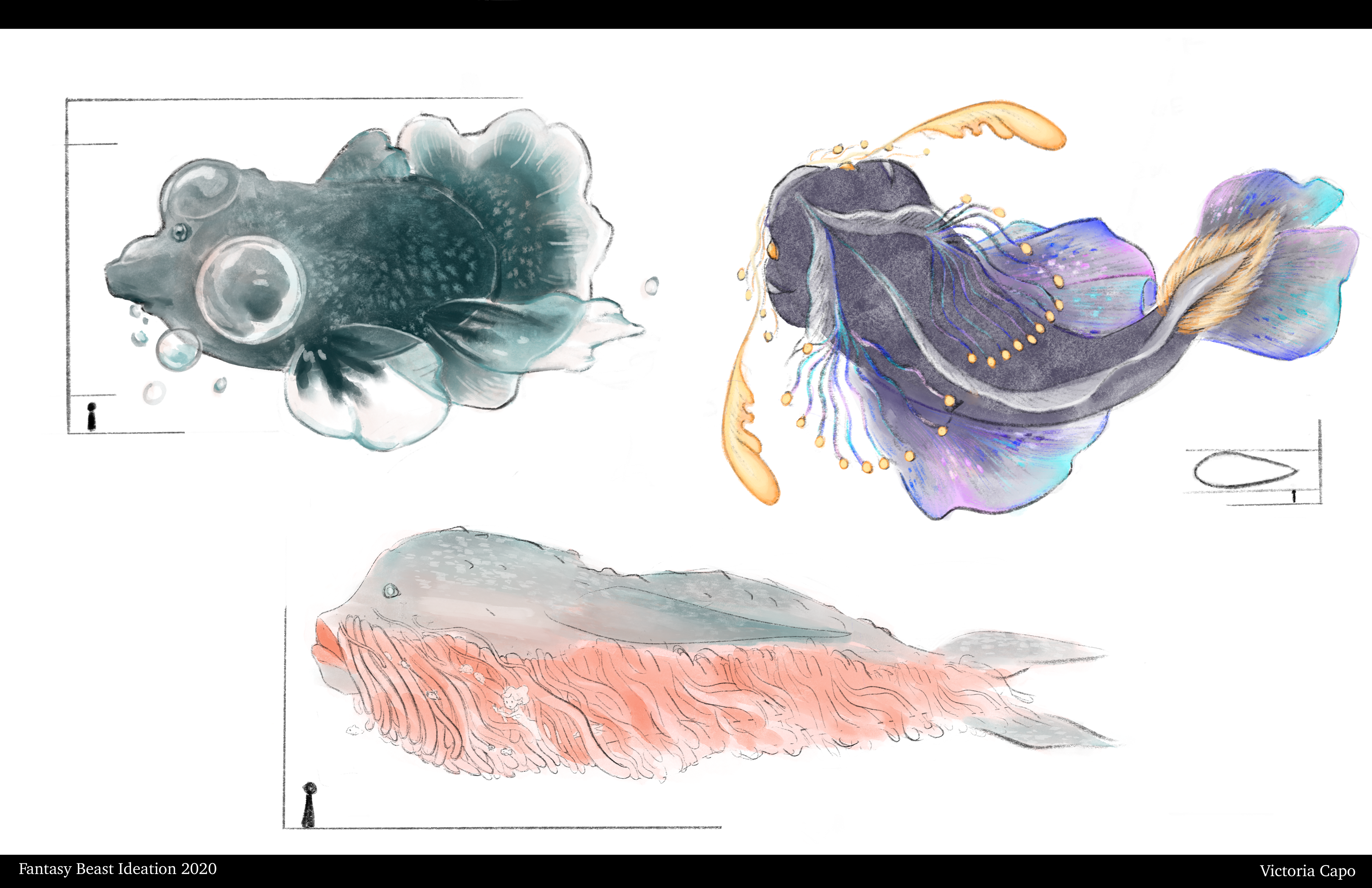 Designs for the prompt: neutral encounter, underwater environment.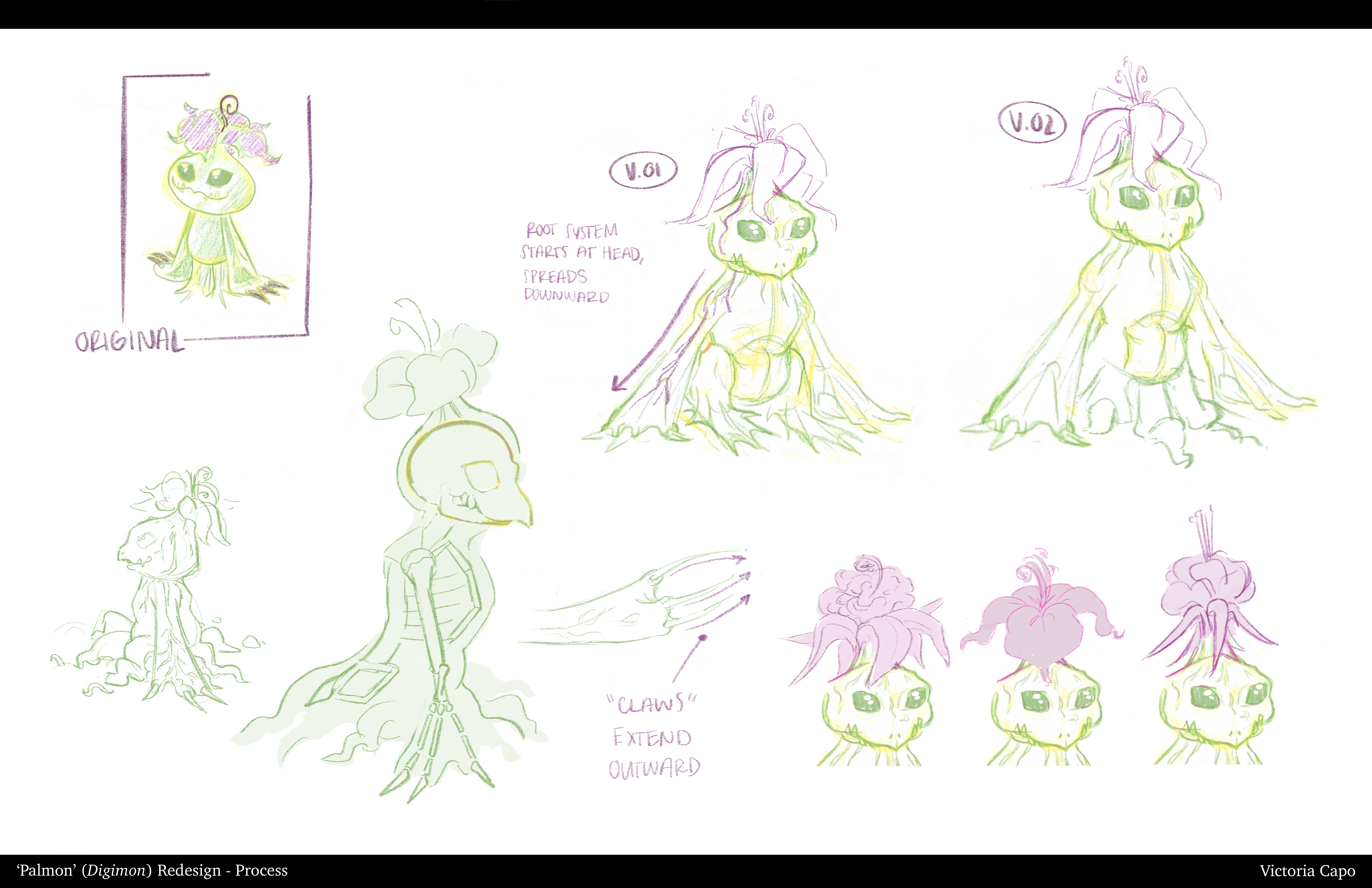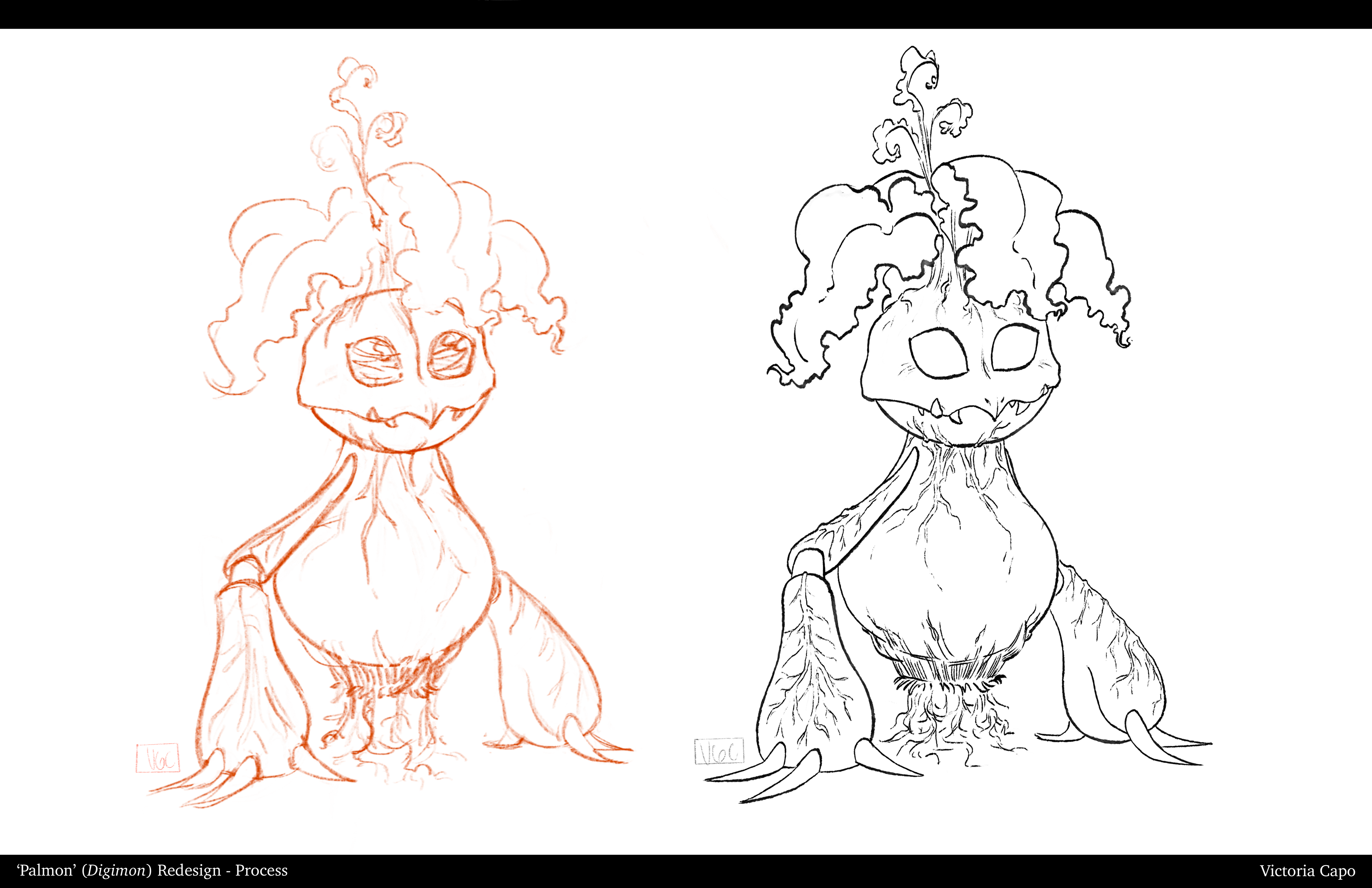 Design process for a re-

imagined

Palmon

from the show "Digimon".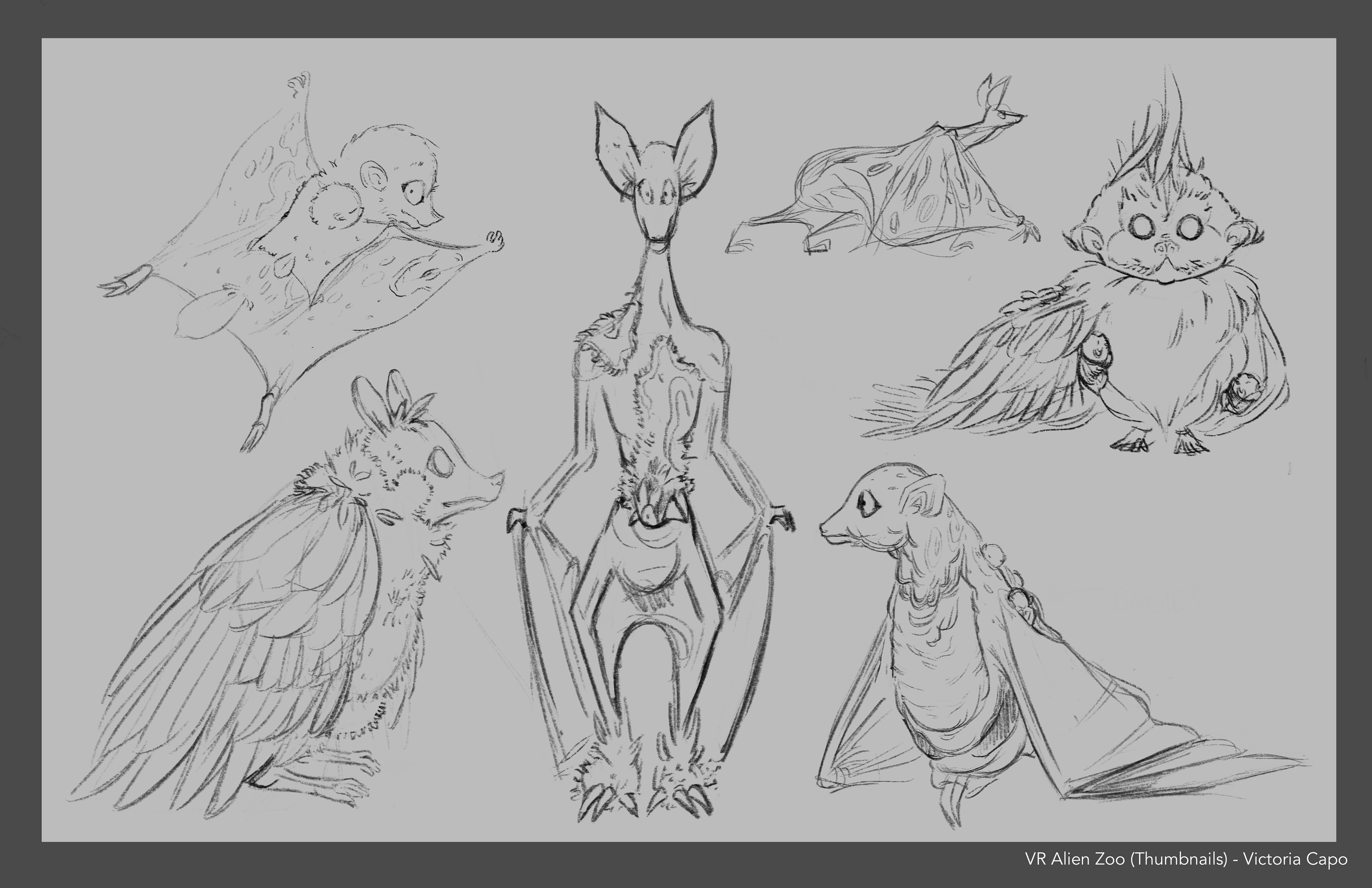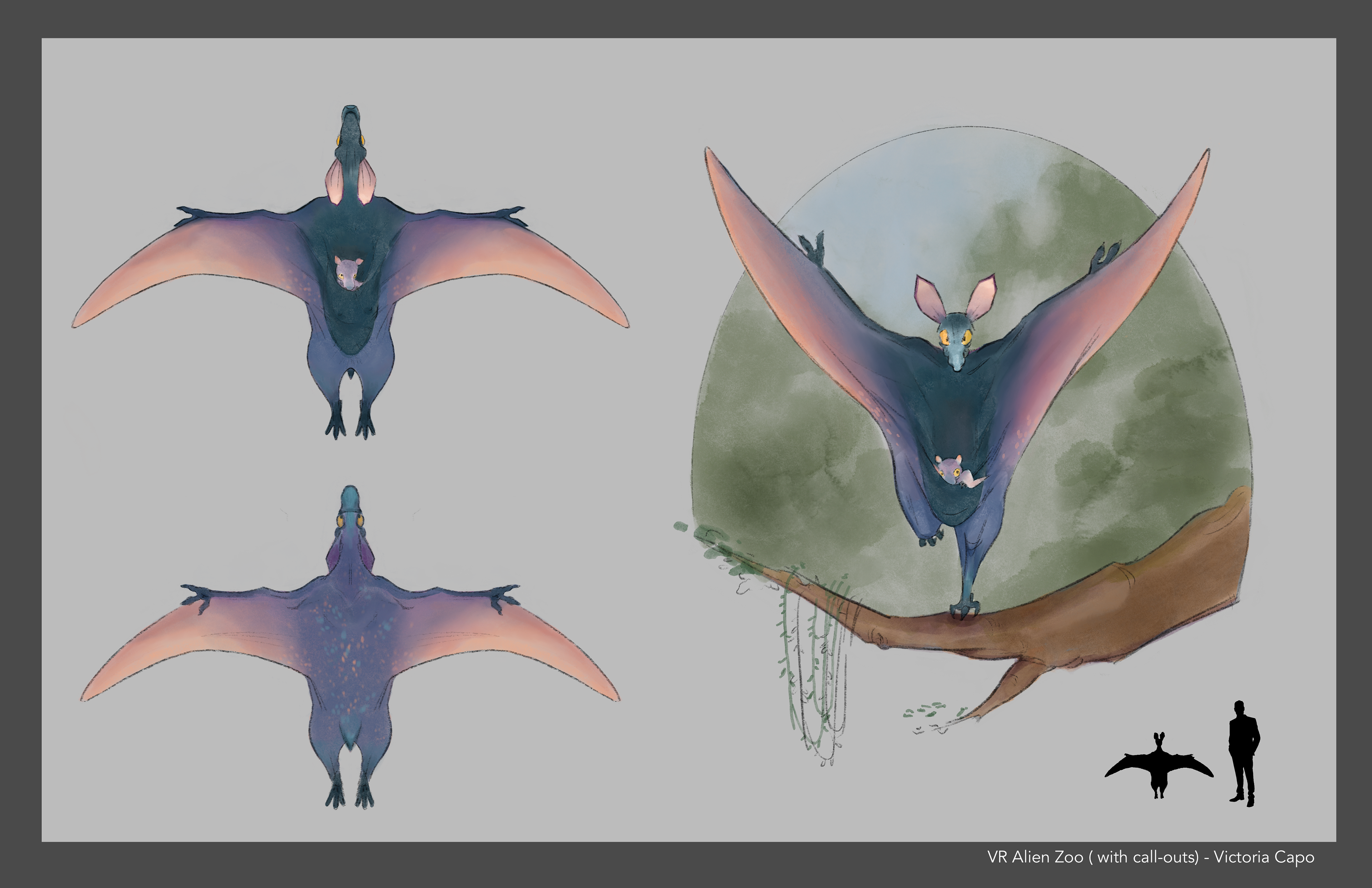 Creature design assignment process; creature was based on the prompt of being friendly, flying, and carrying its young.
Design for a wendigo, a cryptid known for its cannibalistic traits.